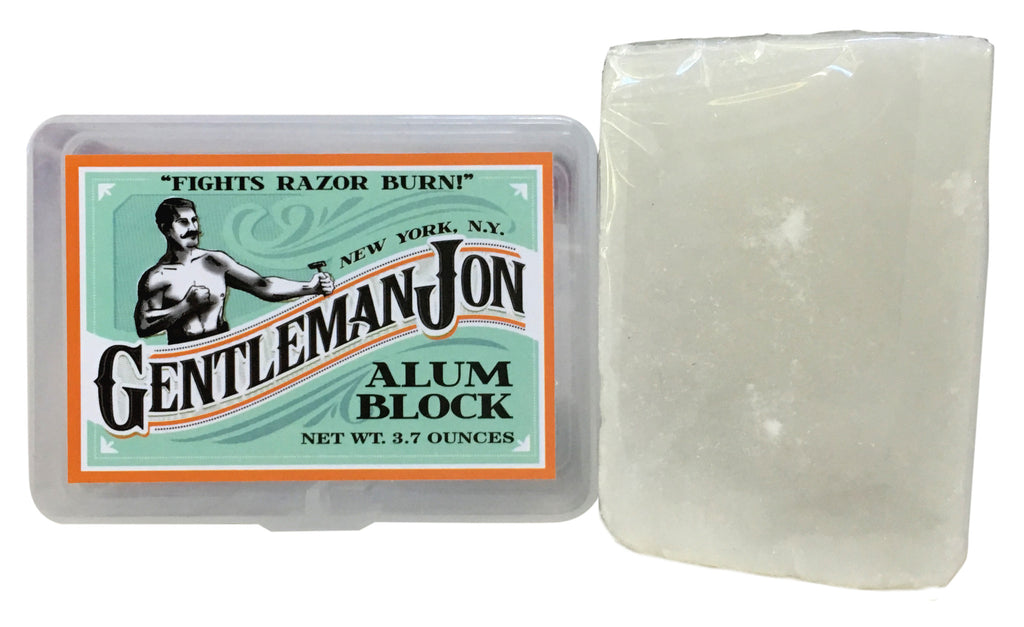 $ 8.99
$ 0.00
Gentleman Jon Alum Block; 3.70 oz.
FIGHT RAZOR BURN!
Gentleman Jon Alum block is proven to stop razor burn in its tracks. Apply Gentleman Jon® after you shave and say good bye to unsightly bumps and irritation. Gentleman Jon is made of 100% Potassium alum which has natural antiseptic and astringent properties that stop bleeding on the spot, tone the skin and close the pores. This makes Gentleman Jon Alum Block the perfect finish for the perfect shave, as you will be left with a fresh, toned feeling and will be protected from razor burn and other irritations.  This block was designed to last months, if not years with proper use.
Gentleman Jon Alum Block; 3.70 oz.
has a rating of
4.9
stars based on
85
reviews.